Virat Kohli demonstrates that rumors about him losing his intensity are greatly exaggerated.
The long and arduous wait for Virat Kohli's 75th international century has been extended again more. It's been 784 days since he's had one, the longest he's ever gone without; and a period during which both his life and cricket have changed dramatically. He got a father, gave up leadership, and his hitting halo has just recently begun to disappear. Virat Kohli demonstrates that rumors about him losing his intensity are greatly exaggerated.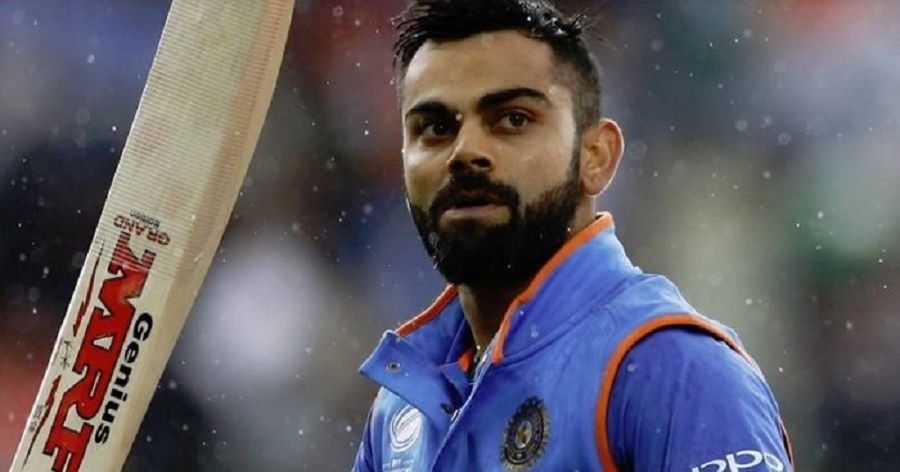 But, despite the changes in his life and career; and the intrigue surrounding his decision to step down as Test and T20 captain; he hasn't lost his passion, intensity, drive, or energy on the field, the qualities that define him. Virat Kohli demonstrates that rumors about him losing his intensity are greatly exaggerated.
Even in ODIs, the single format where captaincy was stolen from him; relinquishing it hasn't put out the fire of ambition in him. When fielding, he might be quieter; he might not exhort the bowlers as strongly as he did when he was captain; he might not walk or run as quickly as he did when he was captain; and the stump mic might not capture his chatter's continuous hard-edged tone.
In any case, Kohli's work when managing isn't to instill essentialness and concentration; in his teammates—the captain's work is to conduct the ensemble, and Kohli isn't one of them. It would have been abnormal if he had sprinted around the field as animatedly; as he had when he was captain. When he wasn't the captain, it would have defined him as unpalatable and domineering; with a solid craving to constrain his internal self. As a result, he was put under sedation.
There were no unruly celebrations, no fist-pumping or vein-popping, and no snarky goodbyes. He did have an advantageous discussion with de Kock as he strolled back to the changing room.
But don't mistake his tranquility for detachment or a lack of passion. When Kohli strode out to bat, he was the customary Kohli. His ferocious desire to resurrect his gold standards was palpable; as was his burning desire to crawl across the desert in search of an oasis of hundreds.
Only a switched-on, motivated batter, rather than a cagey one; could hit the opening ball for a four off his body. It may have been a semi-loose ball; but the ferocity with which he whipped it demonstrated that his appetite had not subsided. He wasn't going to take it easy when the sun sank.
Contrary to popular belief, he has not lost his vitality. He appeared to be extremely energized and stimulated. The striding front-foot, the buoyant drives, and the nimble running between the wickets were all indicators of his thinking.
Through the leg side, the customary spirit-draining flood of singles appeared. In between, he sped through the covers with exhilarating, effortless power. He teased out the flaws in South Africa's bowling and dismantled them. Despite how well-cushioned the location was, none of his fours was a cover-drive. He did, however, drive as lavishly as he had in previous years. He appeared to have rediscovered his sense of adventure. Not quite, but nearly.
He didn't appear to be trying to impose himself, which was impressive. He had appeared overly eager at times on his path to rediscovery, which had ultimately crushed him. For all the outward enthusiasm, he struck an incredible mental equilibrium here. He was content to steal singles for 41 balls. If he took a step, it was to dishevel the length of the bowlers, not to chase down boundaries.
He swerved into the domain of a mime-artist at times, providing the onlooker a visual running; commentary on what is buzzing through his thoughts, ala Steve Smith. Kholi raged at himself, shadow-practiced the stroke a couple of times; and yelled at his non-striker Shikhar Dhawan that "boundary marna tha" as the; bat tumbled in his hand when cover-driving Lungi Ngidi. He blasted a mocking wink at Ngidi afterwards when his dipping floated beat him. He grimaced and seemed close to slapping his own brow in fury as he ran the single; after missing a terrible half-tracker from Sisanda Magala. On his face, emotions flared and flickered.
A full range of feelings flashed and glinted over his confront with the shrug of his bear, the shake of his head; the wide grin, the warm applause, the bulging eyes when he strained for a two.
Those were unmistakable signs that he was having a great time at the plate. When he isn't, he gets to be somber and cumbersome, doing his best to conceal his feelings. He let it stream, or more precisely, let it tear, here. In a broader sense, it didn't matter that he fell 35 runs brief of his 75th century; since there were sufficient clues and signs that he hasn't misplaced any of his vitality and eagerness.